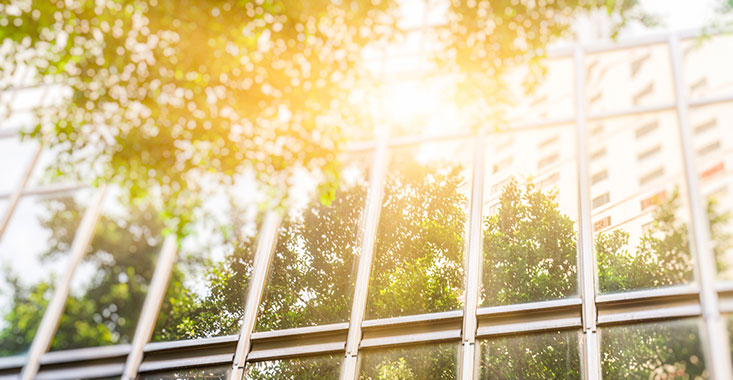 Sustainability in SpareBank 1 and Green Bonds
Sustainability has become increasingly important in SpareBank 1. The entities within the SpareBank 1 Alliance (14 banks, covered bond issuers and other financial services companies) operate exclusively in Norway. This means that the SpareBank 1 operating context is in a country which have strict rules and regulations and is quite advanced in many areas of ESG. Norway is a leader in working for environmental improvements internationally and is a Paris climate accord and Kyoto Protocol signatory. At home, the country has the world's highest density of electric vehicles per resident and a demanding and robust building code, for both residential and commercial buildings.
The SpareBank 1 banks have over the past few years realised that they have an opportunity to improve their awareness and efforts as well as to increase transparency and disclosure about their sustainability. The SpareBank 1 banks initiatives in this regard are several (please see the Green Bond investor presentation for an overview), but all major banks have become members of the UN Global Compact during 2017.
The SpareBank 1 banks have made important steps in improving disclosure of ESG initiatives and status in their organizations, have become certified Eco-lighthouses in Norway and produce climate accounts. GRI reporting is under consideration.
When issuing Green Bonds SpareBank 1 Boligkreditt (Spabol) takes a lead internally in the SpareBank 1 Alliance to also focus lending to household in an environmental sustainable direction. Spabol is the common covered bond issuing entity, a funding unit, of the Alliance banks and is closely aligned with its parents banks in all aspects, also on sustainability strategy. By issuing Green Bonds, SpareBank 1 intends to contribute to meeting the measurably growing demand of investors for investments in environmentally sustainable projects. The issue of Green Bonds is part of SpareBank 1's attempt, in its role as a financial intermediary, to meet society's objective of reducing global warming
The Green Bonds are obligations of Spabol and are issued in a covered bond format only. The issuer will comply with ICMA's Green Bond Principles and attempt to seek certification by the Climate Bond Initiative (CBI). The cover pool reports will henceforth report especially on the amount of eligible green mortgage assets to green covered bonds outstanding