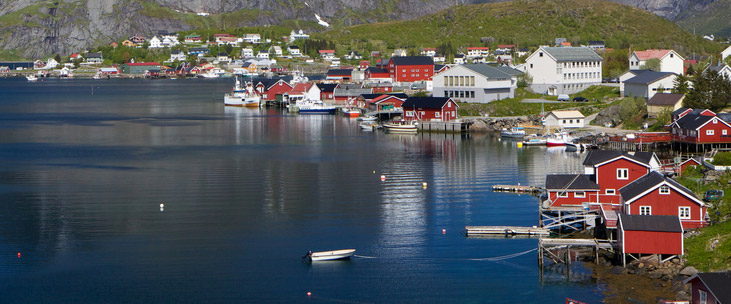 The members of the SpareBank 1 Alliance have coordinated and streamlined many processes amongst them. The process for underwriting mortgages to retail customers is common across the alliance and the banks share the same systems and models that are part of their underwriting routines.
When a customer visits a local branch office or uses the online banking website, the customer service representative will gather information from the customer and run this information through a centralized scoring algorithm that uses data from an internal database for performance history and external database that has tax assessment data and payment default information. Based on this input, each customer is assigned a rating using the common scoring models of SpareBank 1. The customers are subjected to a test of debt servicing capacity. Debt servicing capacity is evaluated by a national model* that is based on standardized household budgets, the cost of financing and considering a 5% increase in interest rates (this is a stress test that the vast majority of mortgage applications are subject to in all Norwegian banks). The interest stress test is important also because most mortgage loans are on a variable rate basis, meaning that the bank has the flexibility to change the rate after notifying the customer about this six weeks in advance. Customers on the other hand may easily change their bank and mortgage provider if they feel they are able to obtain a better interest rate and considering their overall banking needs somewhere else.
The valuation of the residential property which is pledged as security for a mortgages loan is initially performed by an independent appraiser (who may be a licensed real estate agent) and is subsequently (quarterly) tested and evaluated by Eiendomsverdi which is a highly regarded provider of property valuation through the use of an automated valuation model (AVM). Eiendomsverdi's data covers all transactions in Norway since the mid-1990s.
*The SiFO model, developed by the governmental National Institute for Consumer Research.